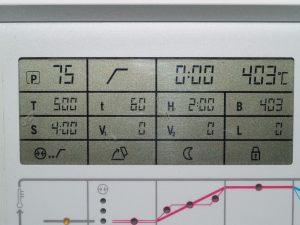 Recently, several doctors have asked the following question:
"I had a crown de-bond, the patient has the crown but it has resin cement still bonded to the inside of the crown, what do I do to remove it?"  The simplest solution is to place the crown on a honey comb tray and fire in a furnace for about 5 minutes.  Resin will burn off during this process, but at a maximum temperature of 500 degrees Celsius the ceramic, stain, and glaze will not be affected.  Then etch the internal surface with hydrofluoric etch, apply ceramic primer (like Monobond Plus), and re-cement.
Below is the screen shot of the firing program to input.
Ivocad Post, May 7, 2012
Categories: