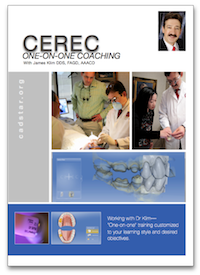 "One-on-One" training with Dr. Klim is now available! Get personal, hands-on instruction that includes all of the following:
- Phone consultation before your personal training.
- One full day of one-on-one training at Dr. Klim's office/training facility.  Special arrangements may be made for Dr. Klim to train in your office*.  Call Jennifer at 707-546-4582.
- Breakfast and lunch are provided.
- Post trainng phone consultation, scheduled three to four weeks after your training day, as best fits your need and schedule.
*for training in your office, tuition cost changes by location and date. Contact us for more information. 
In Office Curriculum: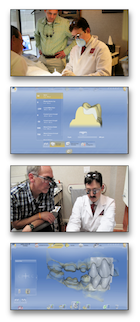 - You are also asked to send a list, via email, of ten objectives, prior to your personal appointment. Dr, Klim will address each of your objectives as you work through the sessions throughout the day.
Learning Tools
One-on-one tutoring with Dr. Klim
Multimedia presentation support with software design and hands-on mentoring
Hands-on applications


Design cases
Restoration finishing
Workbook syllabus with presentation highlights and references
One-on-One Workshop Fee
CADStar is an approved Patterson Dental CEREC Advanced Training Course. The tuition for each doctor is $7950 and each assistant is $795. Participant's credit card will be billed when registering, as follows:
Doctor $7950
Assistant $995
7 CE Units
CADStar is an approved Patterson Dental CEREC Advanced Training Course. Please email or call 707-546-4582 with your Patterson voucher number to verify eligibility.
ONE ON ONE CADStar™ Participation Agreement:
If for any reason you need to reschedule 90 days or more prior to the start of the workshop, full refund will be granted. Rescheduling after 90 days and up to 60 days prior to the one-on-one date, will be subject to refund minus value of reservation deposit of $2995. No refund will be issued after 60 days prior to workshop scheduled.