Since the CEREC 3.85 software version, BioCopy anteriorly has not been smooth as I would like to see it!!!.  When BioCopy is proposed, often the proximal and cervical zones are concaved and require virtual wax modifications to get the case ready for the mill. The primary reason I prefer BioCopy is to go into the case preplanned for closing the emotional side of the case (emotional closure) and having a preparation guide.  BioCopy is a natural flow for design having already closed the case with a mockup or transitional (provisionals).  
BioCopy has been one of the greatest advantages using a digital platform; precisely reproducing the preplanned prototype.  This assures significantly better aesthetic closure for the patient and decreases the uncertainty that the patient will not like the final restorations.  
This video introduces my most current design flow for multiple anterior teeth for both Omicam 4.61 and the current Primescan software version.  It will combine BioCopy and Bio Jaw, optimizing the final mill with less finishing after the mill.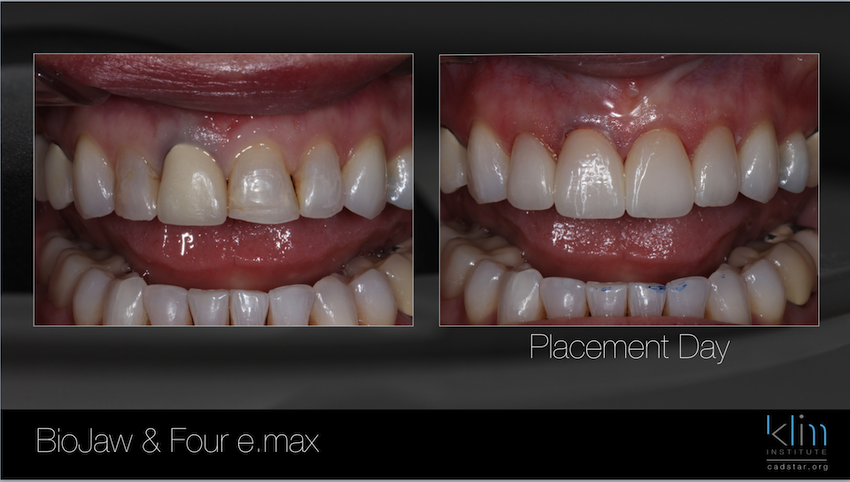 e.max BL 4 MT, cemented with Variolink Esthetic Light (7, 9, 10) and #8 cemented with Tylox (Dentsply for dark tooth block-out.