This class is designed for the serious CEREC™ user who wants to take aesthetic dentistry to a new level. Obtaining results that will rival nature begins in the planning phase. Being well-prepared for the aesthetic clinical objectives will simplify the chairside experience. The CEREC™ application to aesthetic dentistry should be seamless when operating systematically.
Mastering anterior CEREC™ aesthetics is about understanding and implementing a systematic sequence that will be dependable with each aesthetic case. The fundamental aesthetic principles taught in this class are a reflection of Dr. Klim's 30-plus years of clinical experience and years of post-graduate teaching in aesthetic dentistry.

Dr. Klim's classes are not only unique because of his mastery of CAD/CAM aesthetic dentistry. They are customized to your learning style and target the primary understanding you need to raise your clinical aesthetic skills.
Class Learning Objectives for Primescan & Omnicam:  
With the new layered blocks, we can customize incisal characteristics without full cutbacks. This will retain optimal strength and function for the incisal edge. Learn the two primary approaches Dr. Klim uses to customize the incisal edge.
Adhesive Process and Bonding Resin Effects
Proper techniques for humidity and soft tissue control will ensure a successful adhesive process. Learn Dr. Klim's systematic final resin color effects and adhesive protocol.
Fundamental Principles of Anterior Aesthetic Dentistry

Understanding and sequencing your steps before the clinical experience will significantly simplify the CAD/CAM optical capture, virtual design, and milled restoration(s) finishing.
Aesthetic CAD/CAM Preparation Architecture and Optical Impression
Desired clinical outcomes, pretreatment conditions, and CEREC optical scan conditions will impact the preparation architecture. You will learn the preparation principles and optical scan techniques that will yield excellent virtual models.
Simplify Virtual Design and Maximize Outcome
The secret to simplifying virtual design is the pretreatment plan and preparation design. Then the optical capture and design process will become second nature. With a systematic approach, learn how this part of the process should be the easiest part.

Aesthetic Ceramic Selection
My block selection is primarily determined by desired brilliance and transparency for the demands of the case. Learn the Klim "depth-layering-influence" system for ceramic selection.
Texturing, Glazing, and Superficial Gloss Finish ( "Fingerprinting" )
The artistic caveat to fooling the eye starts with a tooth profile. Also, customizing and texturing the reflective and deflective surfaces creates individuality and uniqueness for each case. Learn the systematic approach to "fingerprint" the case with confidence.
Learning Tools

Multimedia presentation support with video over-the-shoulder applications
Hands-on applications

CEREC™ SW Smile Design
Optimizing Incisal Variation Tool
Customize with texturing (the "fingerprint")
Incisal edge customization techniques
Stain & glaze mastering
Polish and superficial gloss finish

Workbook syllabus with presentation highlights and references
There are no prerequisites for this course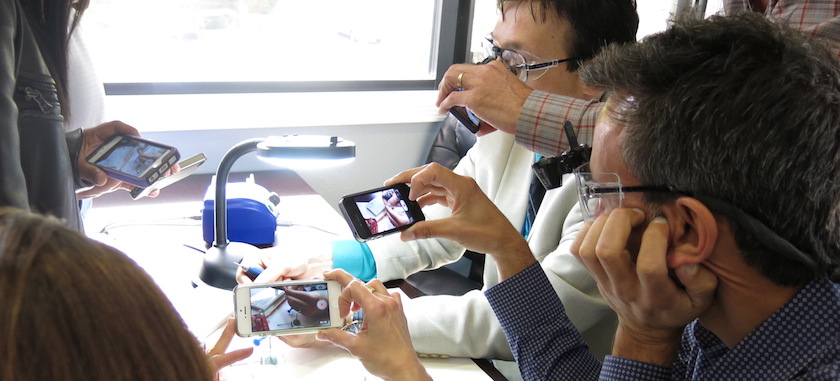 Two-Day Hands-on Workshop
16 AGD Credits (Subject code 610)
Days: Thursday & Friday
Course 8:00 AM - 5:00 PM (Breakfast and Lunch Served)
Tuition: (Participant's credit card will be billed when registering, as follows):
Doctor: $3200
 $1499 (each assistant will have an individual case for finishing portion of the course)
CADStar is an approved Patterson Dental CEREC™ Advanced Training Course. Please email or call with your Patterson voucher number to verify eligibility.
Instructed by James Klim, DDS (Click here for speaker bio)
Our TRAVEL PAGE has recommended a hotels
CADStar™ Participation Agreement and Cancelation Policy:
If, for any reason, you need to reschedule 120 days or more before the start of the workshop, a full refund will be granted. Rescheduling 120 days and up to 90 days before the class date will be subject to a refund minus the value of the reservation deposit of $1950 per doctor and $695 per assistant. No refund will be issued after 90 days before the workshop schedule. Tuition may not be transferred to another course date.