The workshop covers single-tooth implant abutment and hybrid abutment/crown restorations along with bridge options with e.max and zirconia.  There are now rapid zirconium sintering furnaces available from both Ivoclar and Dentsply Sirona that provides a practical approach to in-office CAD/CAM applications.
This implant and bridge hands-on class will provide CEREC software workflow training, material selection, shade matching, and finishing hands-on experiential learning.  Our CADStar classes are kept smaller for customized and personal tutoring with Dr. Klim and his team.

CEREC SW Implant & Bridge Applications Curriculum
For Primescan and Omnicam CEREC users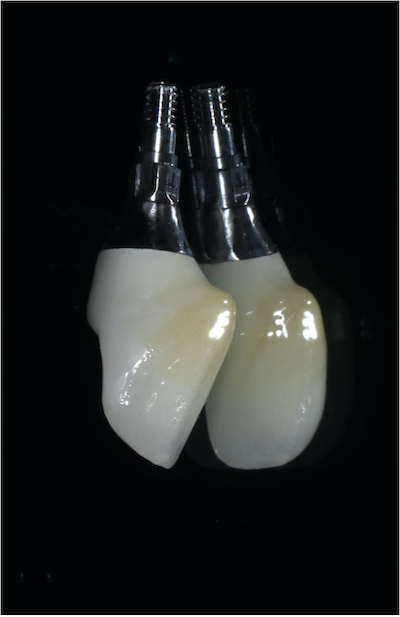 Understanding occlusion biomechanical impact on bridge and implant success

Digital impression for CEREC implant ScanBody 

Learn CEREC Software workflow for bridges and implants

Selecting material and ceramic shading for bridges and implants

Optimizing the mill for both e.max and Zirconia

Learn Dr. Klim's finishing and stain/glaze technique for bridges and implants

Cementing protocols for both Sirona and Ivoclar TiBase implant and bridge applications
Learning Tools
One-on-one mentoring with Dr. Klim

Smaller class size for personalized attention

Multimedia presentation support with video over-the-shoulder applications

Software and material finishing hands-on experience 

CEREC Software designing templates

Mill and finish both e.max and zirconia implant and bridge applications

Stain and glaze

Zirconia infiltration pre-sintering coloring

There are no prerequisites for this course
Details: 
16 AGD credits (Subject code 610)
Days: Thursday & Friday
-Course 8:00 AM - 5:00 PM (breakfast and lunch served)
Participant's credit card will be billed when registering, as follows:
-Doctor: $3200
-Assistant: $1499 (each assistant will have an individual case for finishing portion of the course)

CADStar is an approved Patterson Dental CEREC Advanced Training Course. Please email or call with your Patterson voucher number to verify eligibility.
Our TRAVEL PAGE has recommended hotels and airports for your visit!
CADStar™ Participation Agreement and Cancelation Policy:
If for any reason you need to reschedule 120 days or more prior to the start of the workshop, a full refund will be granted. Rescheduling 120 days and up to 90 days prior to the class date, will be subject to refund minus value of reservation deposit of $1950 per doctor and $695 per assistant. No refund will be issued after 90 days prior to the workshop schedule. Tuition may not be transferred to another course date.