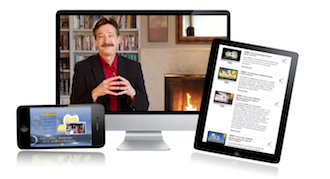 What is CEREC Liftoff?
CEREC Liftoff is a series of broadcast videos online hosted by Dr. James Klim to provide quality online CEREC training and mentoring. The series is divided into nine chapters, covering topics ranging from preparation, optical impressions and digital design to parameters,finishing, and bonding; and much, much more!
Online Video CEREC Training & Mentoring
CEREC success is a result of applying fundamental & sound all-ceramic restorative principles. This CADStar webcast series will convey the learning templates and illustrations to maximize your CEREC success.
The secret to CEREC success is systematically applying Dr. Klim's  steps as presented in the CEREC Liftoff series. Remember, repetition is the key to success. Getting the steps right from the start will build habits to optimize CEREC and grant personalized satisfaction for the whole office team.
cadstar.tv is committed to providing quality insights and clinical applications for continual online learning & mentoring!
Updated on a regular bases to stay current with CEREC software developments, materials, and clinical applications.
Online CEREC training videos cover CEREC 3.6, 3.8, 4.0, 4.2 (Bluecam & Omnicam).